BluesPages News
---
Ten Tall Tales hard to believe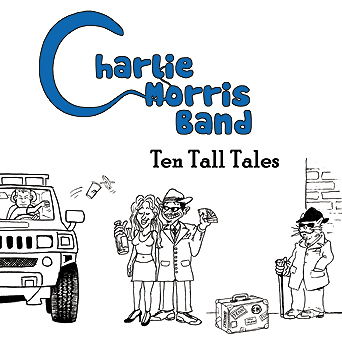 Ten Tall Tales is here, and it ain't going away. We recorded these ten new original songs in Switzerland in 2008. Come have some!
Bond listened from his Big Leather Couch, and said, "Mr. Morris knows how to pick a guitar and make it sing. There is that down-home blues/rock and roll quality about his songs that makes my feet begin tapping as soon as he hits the first note."
You can order nice clean DRM-free downloads from Amazon
, or order the physical CDs directly from us.
All proceeds from this CD will be immediately spent on liquor and pot, providing an immediate stimulus to the economy. It's downright unpatriotic not to buy one! If you need more convincing, come in here to sample some tracks and read all about how we recorded it.
Damon Fowler hits the Bluescoast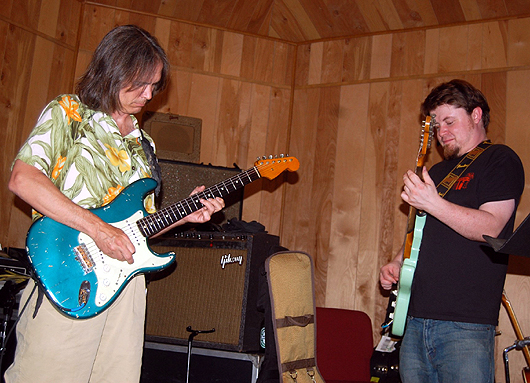 Blind Pig recording artist Damon Fowler was the latest luminary to join us for the Bluescoast Sessions. This is a series of all-star jams that will be released on CD some fine day...real soon, we promise. With Tim Hedding (James Brown, Greg Allman, Delaney and Bonnie) on the B-3 and Tom Bell and Mike Chavers in the engine room, we laid down five (or was it six?) tunes and had a splendid time. Damon's huge talent on guitars both slide and otherwise added some horseradish to Chuck's cocktail sauce (or something like that), and all agreed it was the best Bluescoast Session yet!
Love is Today Released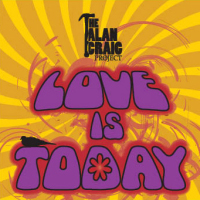 The new release from the Alan Craig Project defies categorization. It's a very eclectic disk, from the joyful Africanesque sound of the title cut to the hard rocking Don't Want to Be to the Mexican cantina feel of The Immigrant to the reggae groove of Haitian Vacation.
Players and cowriters include George Harris on guitar, Ross Rice on keyboards and vocals, Dave Bawel on vocals and Dave Reinhardt on the drum kit. Ronnie Dee, TC Carr and several others pop in for some solos.
Panda-monium!
Chuck will be hanging out at Panda Studio in Clearwater this month, living on clamshells and beer. He'll be mixing the new live concert DVD, as well as a solo project, featuring a dozen new acoustic tunes, that will see the light of day sometime in 2009.
Alan Craig has also been haunting Panda. After wrapping up Love Is Today, he's wasting no time, mixing a new CD that features Ross Rice, Dave Reinhart and several other musical luminaries.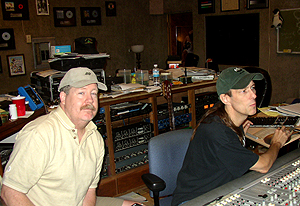 It's always lots of fun hanging out at Panda. You never know who might stop in, from famous rock stars to little weasels. Chuck has acquired yet another nickname, "The Fabulous Sea Otter of the Blues," thanks to his fondness for "ottering" with the nifty little things that lie around in tottering heaps all over the studio. George's new moniker is "The Clam Buster," for his skill at fixing even the most em-bare-assing performance errors on recordings.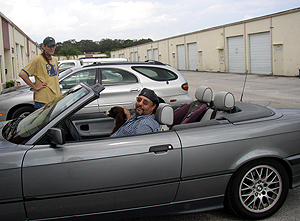 In between tracking, mixing and sampling the finest local lunch spots, the gentlemen find time for some earnest conversation, and have come up with some fascinating revelations. Just this week, Charlie and George formulated an all-encompassing explanation of everything. This simple theory explains the nature of the universe, the relationship between time and space, and most of the mysteries of human existence. They also came up with a nifty idea for a new chain of themed restaurants!