Encore Fribourg!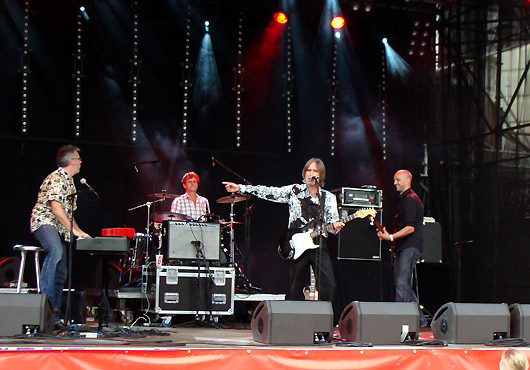 It was another wonderful Summer in Europe. Hot days, cool nights, everything just right. The biggest gig of the tour was the Fribourg Jazz Parade, where we played for a crowd of about 3,000, opening for John Lee Hooker, Jr. This yearly festival lasts two weeks, with a great variety of musical acts right on the main square in Fribourg. This was our third time appearing at the Parade, and it's always a lot of fun to play at such a well-organized event.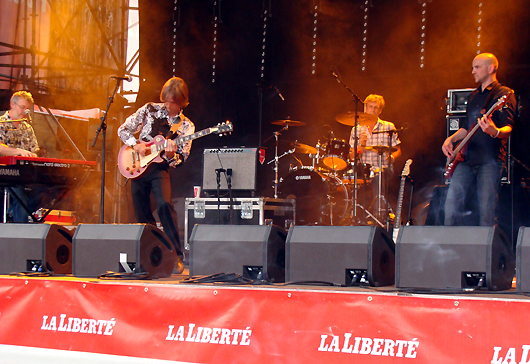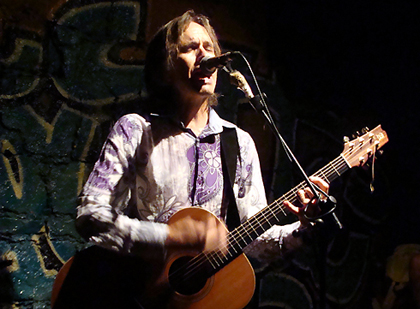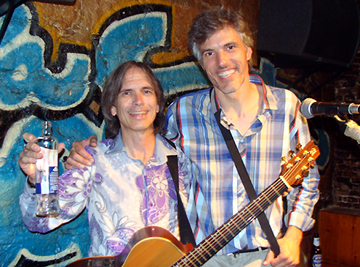 The trip began in Spain, where I dipped into the Flamenco scene in Seville, then did a solo blues gig in Madrid. La Coquette is as bluesy a spot as you could ask for, a stuffy subterranean cellar with bluesy brick walls. Bassman and linguist extraordinaire Paul Larnaudie got me the gig, as well as my entrée into the local Blues posse.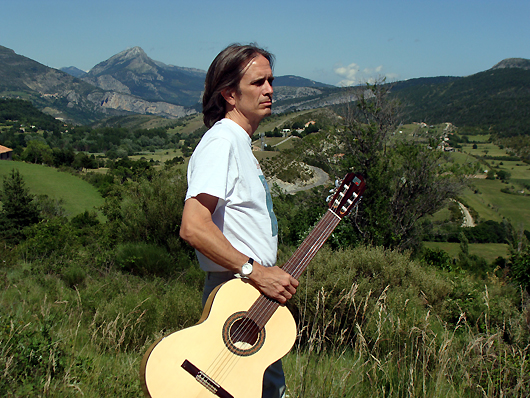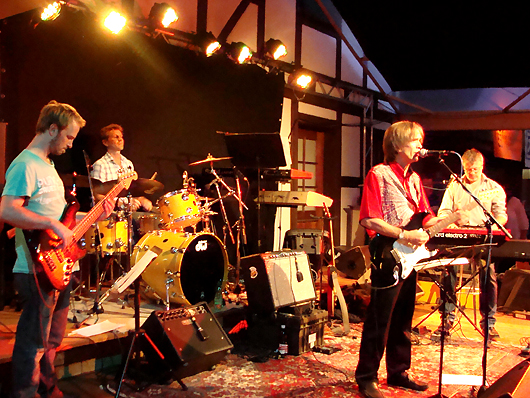 The first show of the Swiss tour was the Langenthaler Hoffest, home territory for the Tigress. Our second time at this festival, we had a good crowd and a fine time. Phibu (Philipp Bühlmann) filled in on bass and did a great job.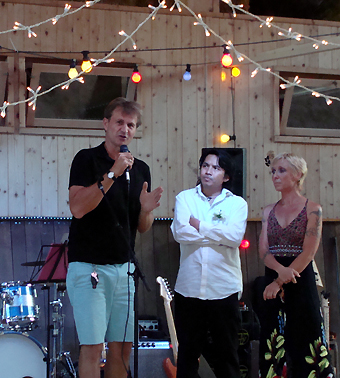 Next it was time to see a fellow musician down the aisle. Harmonica champion Bonny B and his bride Fabienne are both old friends of ours, and we were honored to play at their wedding. They put on one of the greatest parties ever, with several great musicians and dancers paying their respects. Yes, Bonny was allowed to play at his own wedding. What a gal! Yves Häusermann (also known as Chichille or the Swiss Dude, played bass).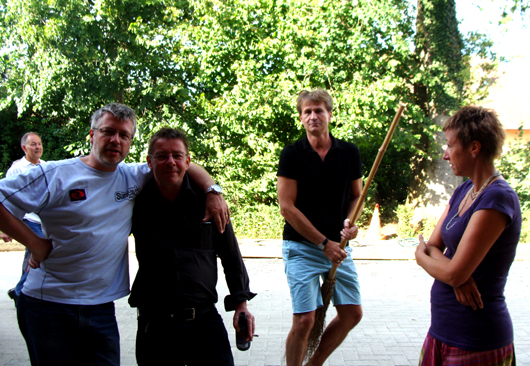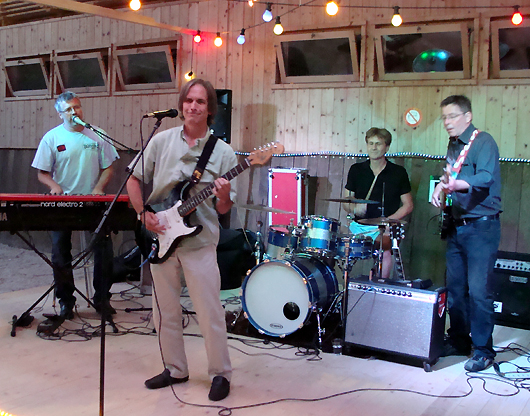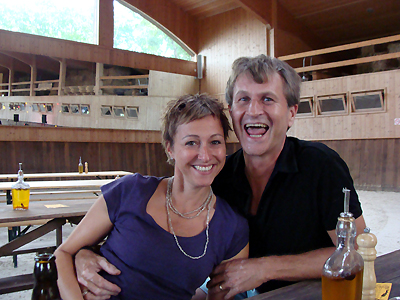 Speedy and his bride, Dadou. Aren't they cute?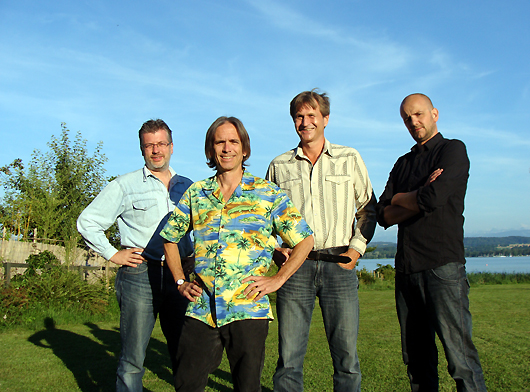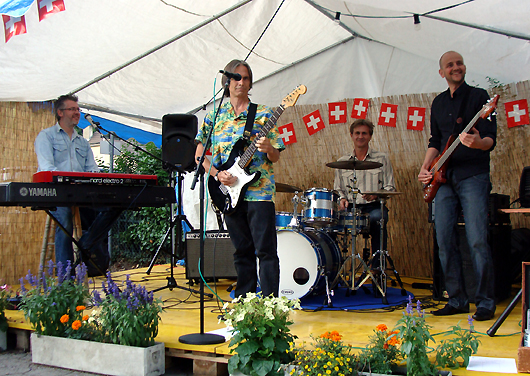 At the Restaurant Du Lac, we had a lovely evening by the lake and a plate of filet de perche.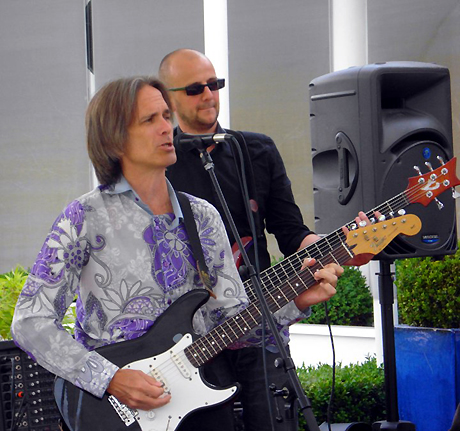 At a show for Music Friends in Aegeri, we had another lovely evening by the lake and an assortment of goodies from the grill. Great audience, splendid hotel and even a red carpet. The perfect gig to wind up the tour.