Bringing the Blues to Brussels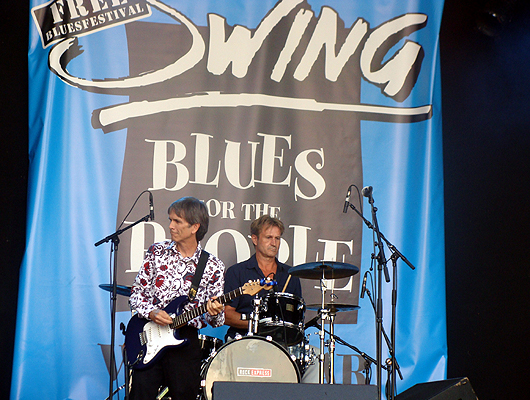 We gave the Belgians a taste of Florida gator tail at the Swing Festival in Wespelaar, a suburb of Brussels. The weather was perfect, and the show went great. This wasn't a large festival, but the organization was excellent. We had two nights in a five-star hotel, chauffeurs driving us around, a great backline with a selection of Fender amps, and all that is proper.
We got to spend a day touring Brussels - bought bandes dessinees, ate moules frites, took pictures of the silly tourists taking pictures of that dumb little pissing statue - everything you're supposed to do in this wonderful world capital.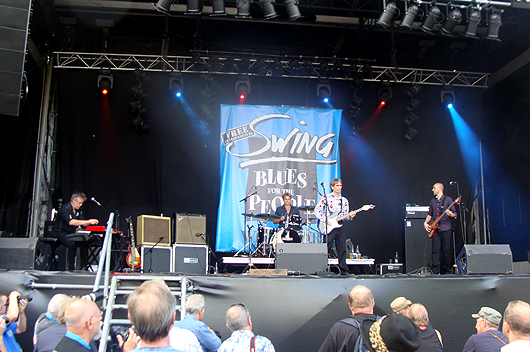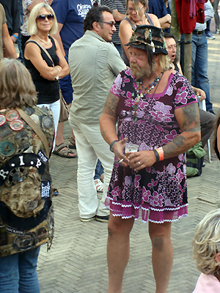 The Belgian blues fans were enthusiastic and friendly - and the women! Wow!
We also played a warm-up gig at a favorite little spot, La Cintra in Fribourg, and participated in the Swiss Blues Challenge at the Magic Blues Festival in Ticino (which resulted in a slot on the main stage the following year, and a bucky private party the year after that).
The Glamor of the Road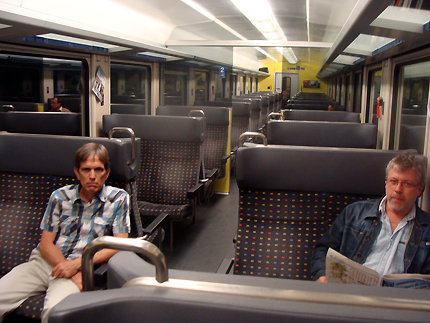 The 4 am train to the airport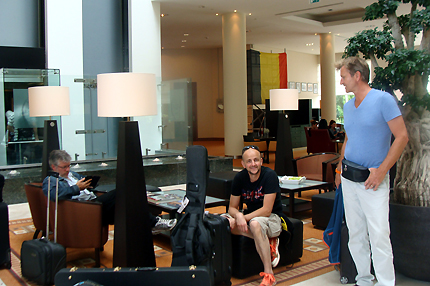 Waiting for the van