The Dates:
February-March 2013
The Boys: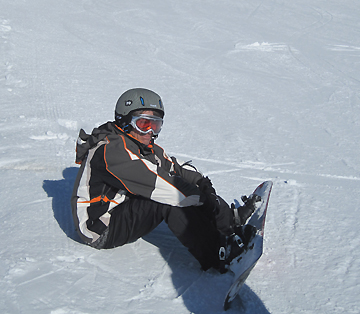 Charlie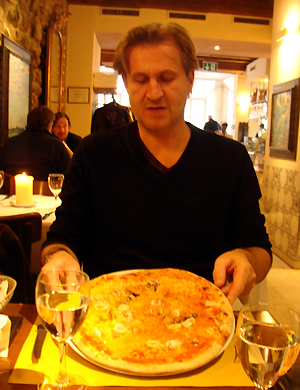 Speedy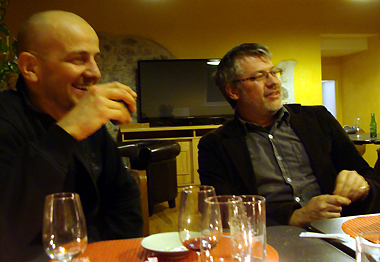 Markus and Ivan
The Gigs (Feb/March):
s'Gwoelb
Watt
Dos Amigos
Oberbuchsiten
Dublins Pub
La Chaux-de-Fonds
Bar de la Ferme
Nyon
Bonny B Blues Club
Fribourg
Snack Gare
Delemont
Rolls Royce Bar
Bern
Profound Revelations:
We ate a lot of pizza on this tour, and noted, not for the first time, that the crust tends to be the determining factor in sorting the magnifico from the mediocre. The right balance of crispiness and doughy lightness is essential. A wood oven seems to be pretty much a necessity for greatness. Too much cheese will make the pizza soggy in the middle.

Even when we weren't eating pizza, it seemed like we were. At Planet Pizza in Fribourg, we had an excellent Indian curry, a welcome change from the usual pork cutlets of the Swiss road.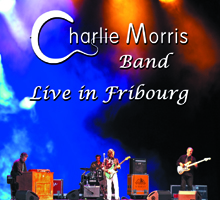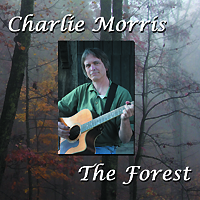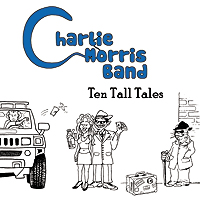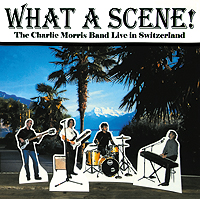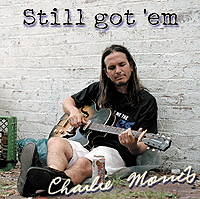 The Good Crust Tour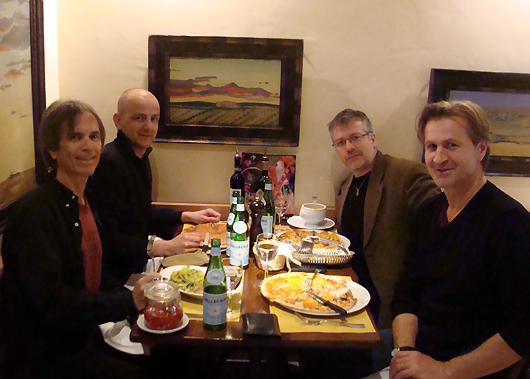 Here we are in Zurich, enjoying a fine Italian lunch.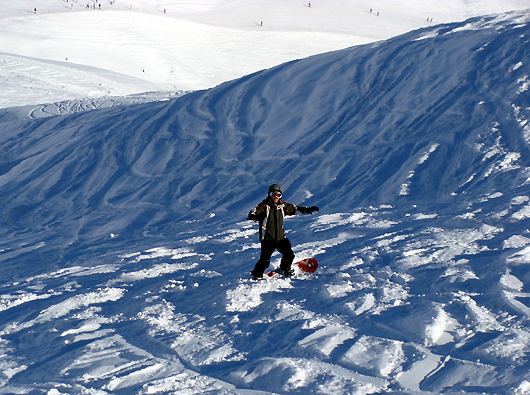 I started off the trip with a week of snowboarding in Arosa. There was an epic dump before we showed up, so I did some gnarly shredding in the pow, and me and Kief got some sick footy! Almost felt like a shred instead of the grom I really am.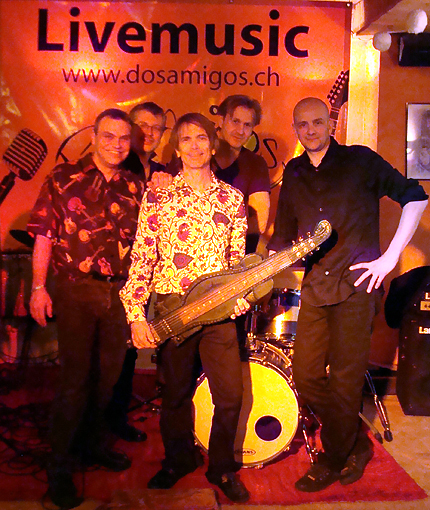 It's always a great time with our pal Padu at Dos Amigos.
Glamor of the Road Dept.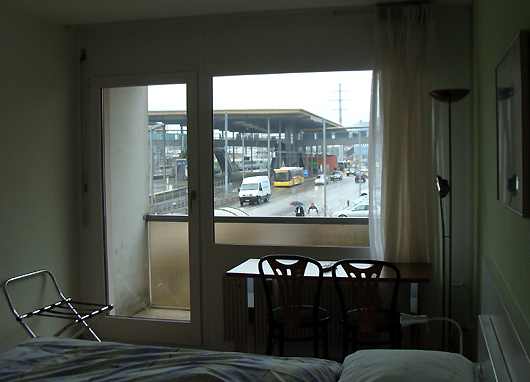 "There's days in cheap hotel rooms..."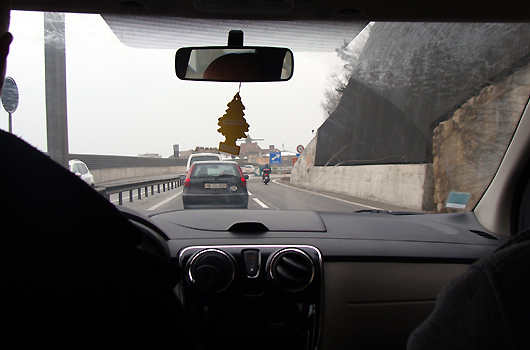 "...and nights spent on the road..."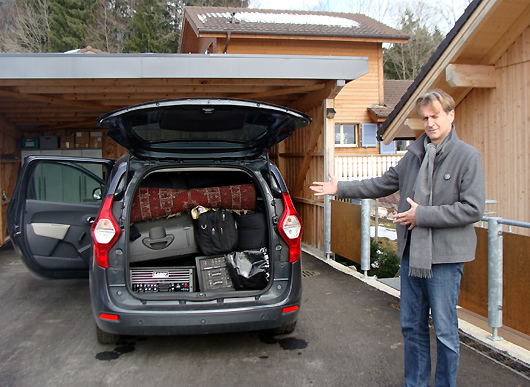 "The next morning, we were loading up the van. Speedy said, all this stuff, it ain't gonna fit, man!"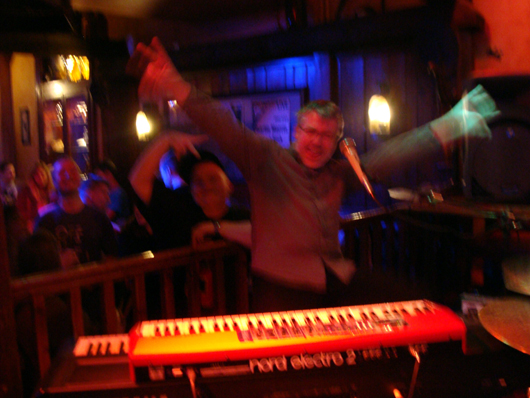 Here's Markus at Dublins, just after his keyboards crashed to the stage.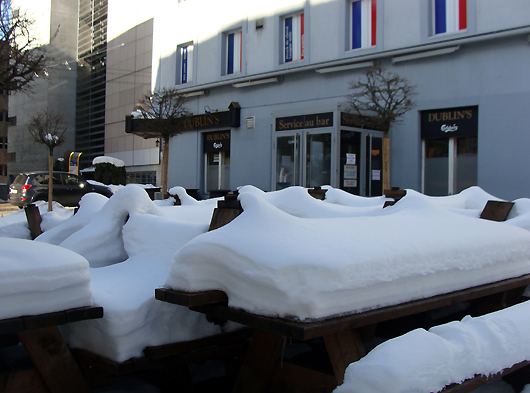 Dublins in the snow

Speedy: "Watch this!" The milk. Speedy cleaning up the milk. This is what passes for road stories these days.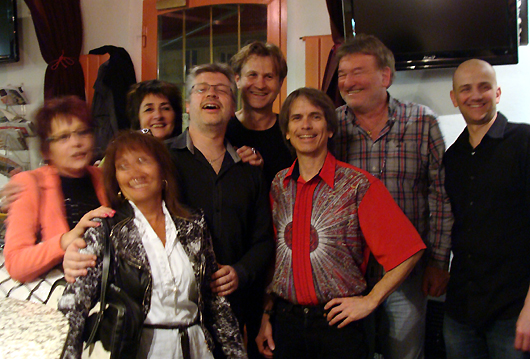 We had a fantastic time at the Snack Gare in Delémont - great host, great audience! The two young ladies on the left are very drunk, as you can see (or is it you?).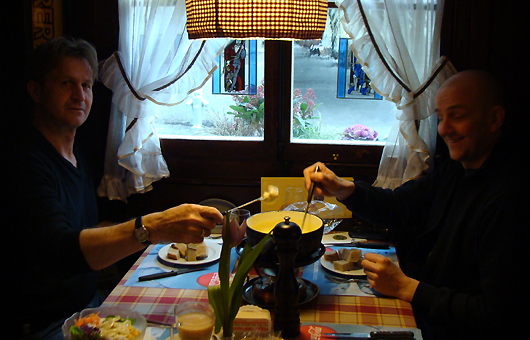 Speedy and Ivan having a fondue in Bern, just like a couple of tourists. Note my healthy salad and cup of tea at lower left.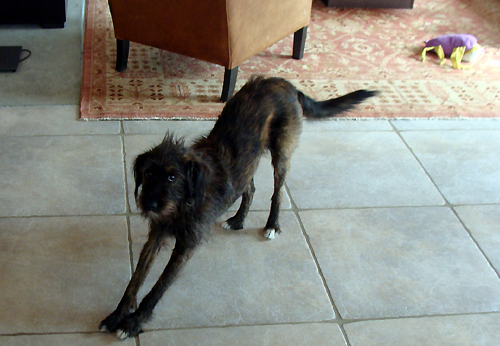 Luna, the 400-dollar dog
---