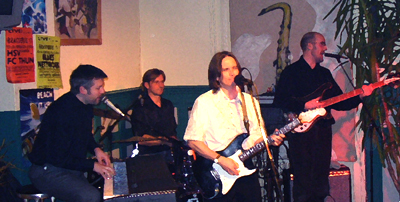 As usual, we had a ball on our latest Swiss tour. Short and sweet this time, just 12 gigs. But that included some real kickin shows, including record crowds at several of our favorite clubs, as well as a couple of new venues.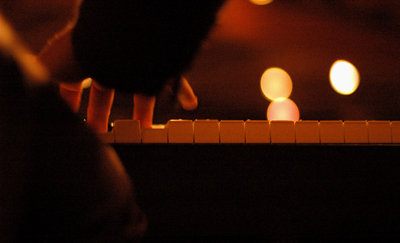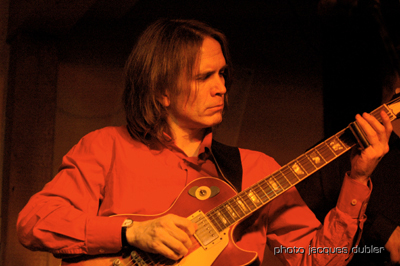 This was our third time at the Bar de la Ferme in Nyon, run by the Paleo Festival crew. As always, we had a great time with Denys and the posse. Our pal Jacques Dubler took some excellent photos.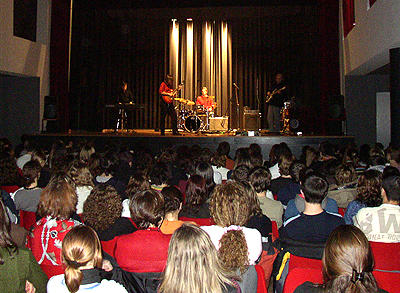 Once again, we presented a program at a local high school. Charlie gave a talk on the history of Blues (with Speedy translating into French), with lots of musical examples.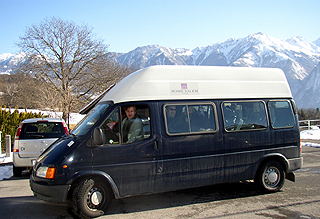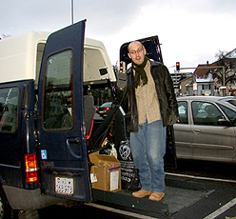 The tour was fairly free of nightmares, but at one point Speedy's van broke down, so we rented a van from an old folks' home, complete with wheelchair lift! Just the thing for aging rockers! As the van pulled out for our daily excursion, you could hear the old duffers moaning:
"Me bag's leaking!"
"It wasn't like this in the war!"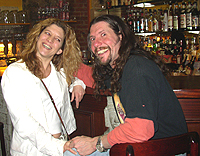 Our pal Napoleon Washington came to our gig at Taco's in Lausanne. He sat in on slide on a couple of tunes, and a good time was had by all.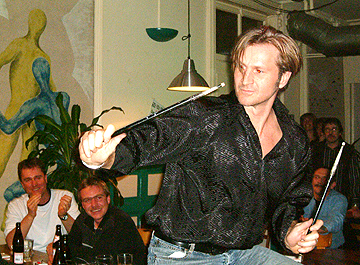 As always, Speedy's walkabout drum solo (TM) wowed the crowds!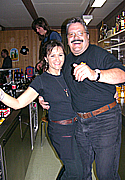 Once again, the Blues Crew in Oberschan was the highlight of our tour. This was our third appearance there, and it was a full house. The people here really know how to have a good time, and Werner and Donatella know how to treat a band!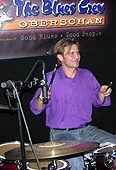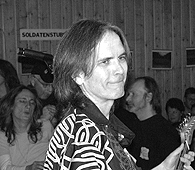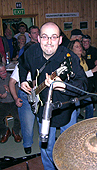 Everybody has a smile on their face at the Blues Crew!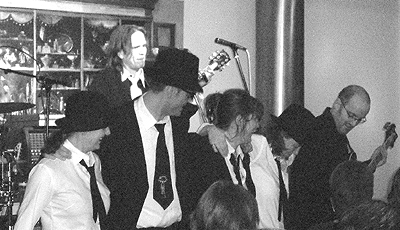 We played a new place called the Alte Muehle in Langenthal, which turned out to be another sellout crowd, and a splendid gig. About a hundred Blues Brothers (and Sisters) showed up to help the party along. Here Dave shows them some dance steps.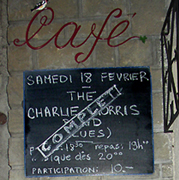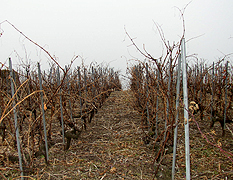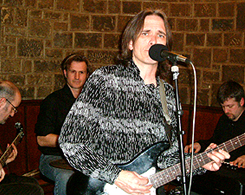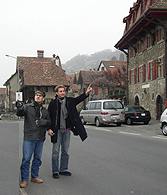 The last gig of the tour was at a small but famous restaurant called Au Bon Vin, in the wine village of Chardonne. It was a mellow gig, but lots of fun. A fantastic audience ate up lots of pork sausage with cabbage and drank lots of local wine.