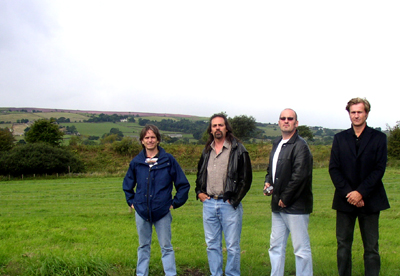 The Gator n Chips Tour was exhausting but a lot of fun. We did 2 gigs in Switzerland, 11 in England and 9 in Scotland (our second tour of the UK). As usual, the gigs ranged from concert halls to small intimate clubs to rowdy pubs. We scored feature articles in four magazines, including all 3 of Britain's national Blues mags. We saw a lot of old friends from previous trips and made a passell of new pals as well! Had our share of Real Ale, single-malt Whisky, fish n chips (had to bring our own gator), and plenty of breakfast fry-ups.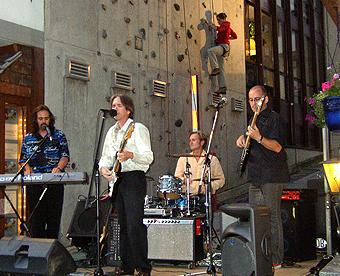 The tour started in Switzerland, where we played at a street party for the Hotel Eiger (an excellent venue where Charlie has been playing since 1994). They were nice enough to give us an extra day off at the hotel, and we had a beautiful hike in the Alps. The Eiger would probably have won both the Best Hotel and Best Food awards, except for the fact that she has won so many prizes in the past that we've retired her to the Hall of Fame.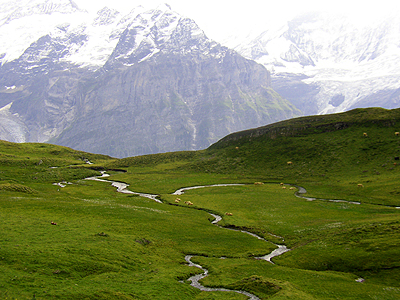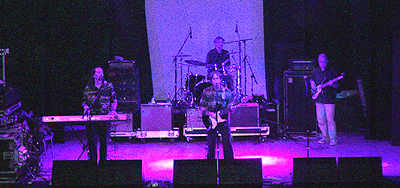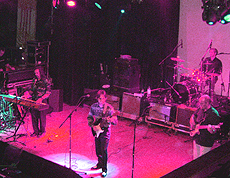 The UK tour kicked off at the Great British R&B Festival in Colne. This was a very cool festival, with hundreds of bands playing over several days. We played on the main stage, and had a great crowd. The organizers, and the sound man, did an excellent job. It's always a pleasure to play at such a well-run Blues festival!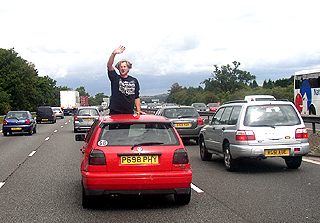 This was the tour of the Routings From Hell. We drove over 3,000 miles, and crossed the English/Scottish border 8 times! Sorry, guys. And let me tell you, those Brits have got some traffic jams. The M25 around London is horrendous (almost as bad as I-4). And for somebody named Speedy, there's nothing worse than sitting motionless in a sea of cars!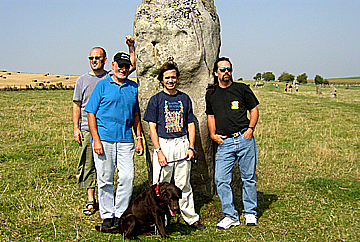 We were running around most of the time, but we did have time to take in some tourist sights. As many of you know, the UK is one of my favorite places to travel, because of the history. I can visit places that I've read about in hundreds of books.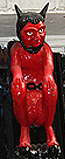 Stonehenge was actually pretty lame. It's much smaller than it looks like in pictures, and it's now surrounded by a big fence (they want you to pay 5 quid to get in) and absolutely mobbed with tour-bus tourists. Nearby Avebury, where they built a village right in the middle of a big circle of standing stones, is much more interesting and much less touristed!
We also had a great time in York, a very cool Medieval walled town with a spectacular cathedral (also swarming with tourists, but tolerable). Here we had a great gig at the Deep Blues Club, and stayed at the Coach House Hotel, which we agreed was the best of the tour (save only the venerable Eiger).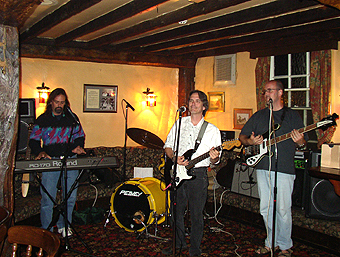 Another thing I love about England is that those quaint English Pubs that we all love are far from rare. The Queen's Head in Wolverley was just one of many historic and picturesque pubs that we visited. I was able to have a proper pint of Real Ale almost every night.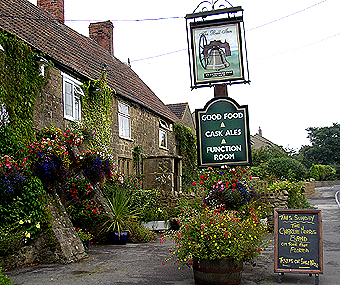 At the Ash in Somerset, we had a Sunday Roast with all the trimmings: beef with horseradish sauce, Yorkshire puds, a half-dozen vegetables and a pint of good old Bitter. Perhaps the best meal of the UK tour.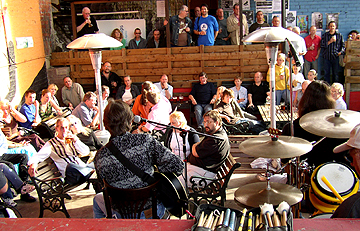 At The Tyne in Newcastle, we took advantage of a beautiful sunny Sunday afternoon and played outside for a large and merry crowd!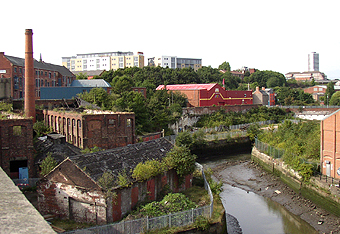 England is generally picturesque and prosperous, but she does have her rust belt.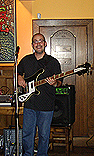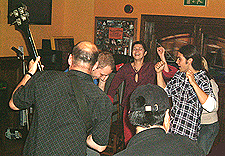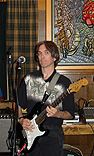 At the Seaforth Hotel in Ullapool, the young 'uns got a little crazy when Can't Stop Cleanin' cranked up. They was doin' the Pogo to that country boogie! Dave just had to jump in and join 'em!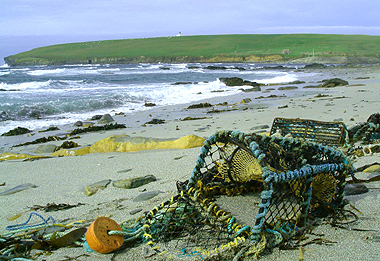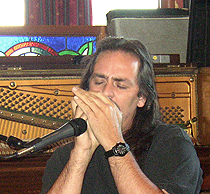 Once again, the Orkney Blues Festival was the highlight of our tour. The islands are amazing, stark and cold but beautiful. The people are friendly and funny, and the musicians at the festival were just too cool.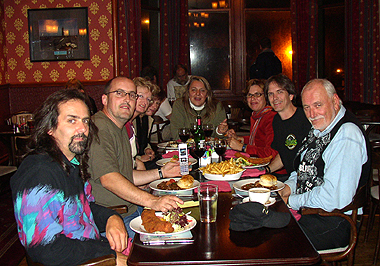 We recorded almost all the gigs on our new recording gadget. These recordings became the live CD Gator n Chips, released in 2006. Hard to believe we got it done that fast, ain't it?