Hé Toi!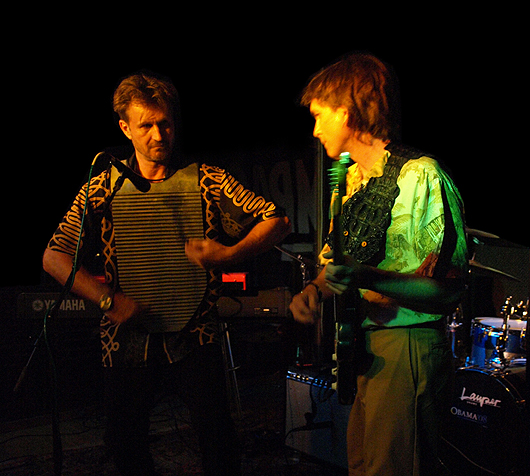 Another fantastic tour! Do we ever have any bad ones? If we did, we probably wouldn't tell you. Anyway, I assure you we had a splendid time on this trip. It's always great to be in Switzerland in the summer, and this time the weather was absolutely delicious, except for a few rainy days. We played some great festival shows, did some recording, and had plenty of time for dining, boating, hiking and other fun.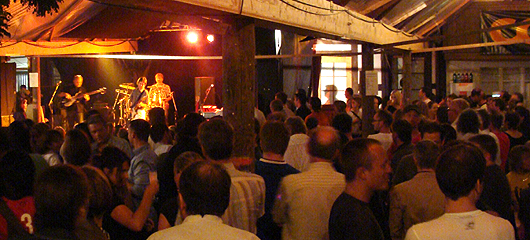 The first gig was the Hoffest in Langenthal, where we had a nice stage and a huge crowd. There was a bit of rain, but the efficient Swiss had constructed a watertight roof for the hof (courtyard), and we stayed as dry as one of Charlie's jokes.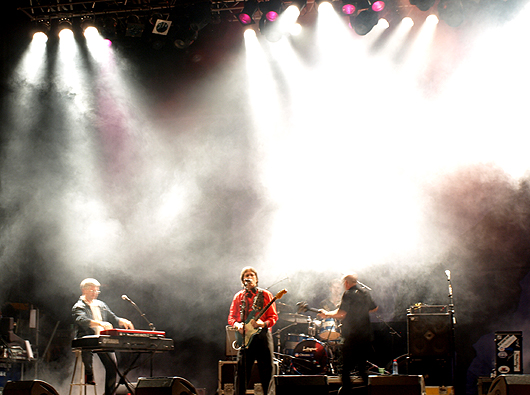 The biggest gig of the tour was the Fribourg Jazz Parade, a two-week festival in the center of Fribourg, one of my favorite Swiss cities and the home of our Markus Baumer. We had a blast, eating, drinking and hanging around backstage telling road stories. Oh yes, the show went well too. There was a crowd of 6,000, and the stage, sound and lights were first-rate.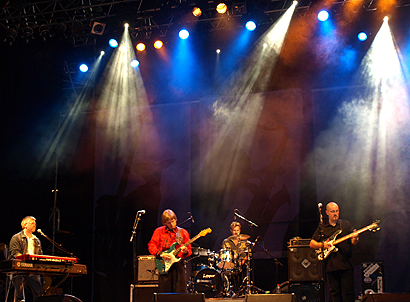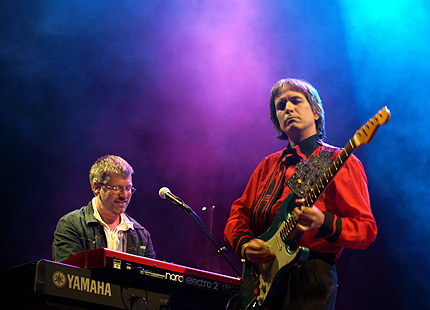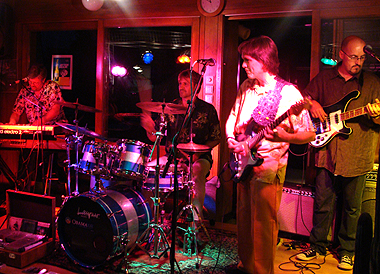 Equinoxe is a nice restaurant on the lake in Salavaux, in the pretty Pays de Trois Lacs region. This was our second appearance here. Alas, it was rather rainy that day, so the crowd was a bit small, but they were quite lively, dancing and getting toasted. Had a fantastic plate of filets de perche with a local white wine.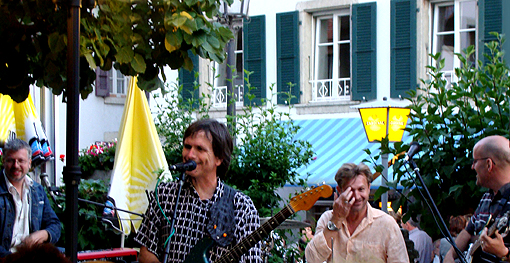 The Estivale d'Estavayer was a nice little festival, with bands playing at various venues throughout the town. We played at a shady little outdoor restaurant for a wonderful crowd that kept us there until late into the night.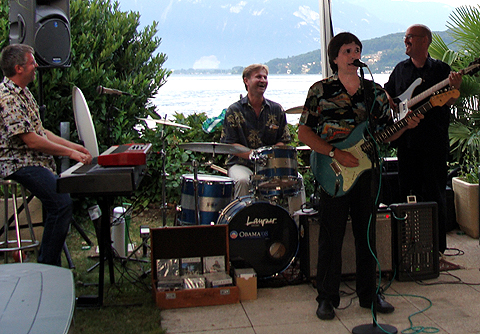 Our first gig in France! We played a private party just across the border in St. Gingolph. Everyone had a ball, and we sampled a fine assortment of local white wines.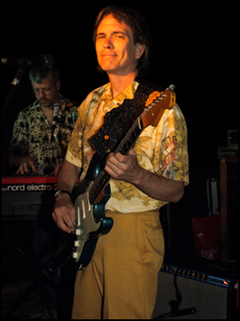 The Restaurant Campagna is a large outdoor venue on the River Aare in Belp, just outside of Bern. They have a regular schedule of concerts every summer. We had a fun evening there, and a great meal of trout on the grill, but alas, once again the skies threatened rain all day, so the crowd was rather sparse. Michel Figi took some great photos.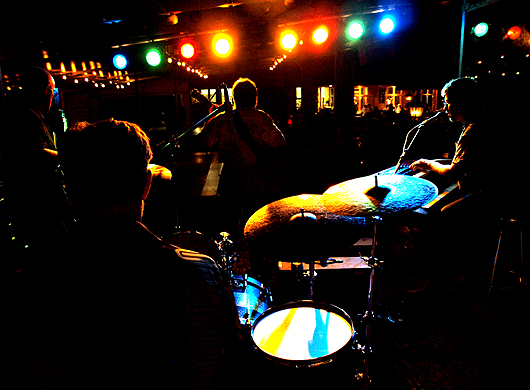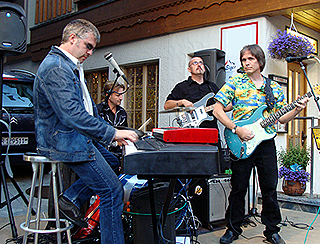 I've been playing at the Hotel Eiger in Grindelwald since 1994, and I think this was something like our 20th time there. The Street Festival drew a huge crowd. The next day we had perfect weather for a lengthy hike in the Alps.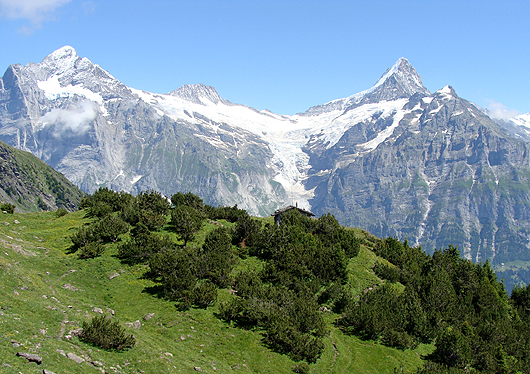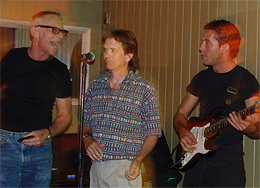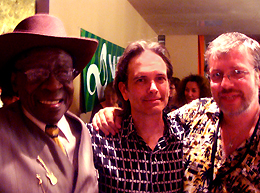 The greatest thing about being on the road is seeing old friends, and making new ones! On a side trip to Barcelona, I got to see Mike Shannon (better known to Florida Fans as Dan Electro), and sit in with his band. At our last gig of the tour, the Sargans Jazz Festival, we had the honor of meeting Bob Stroger, a legendary bluesman who played with all the big names of Chicago back in the day. Bob was on tour with our Swiss colleague Andy Egert.