Swiss Milkmaid Tour 2007
Dates:
Jan-Feb 2007
Line-up: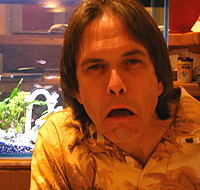 Charlie Morris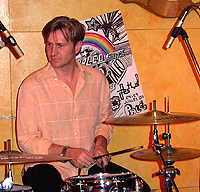 "Speedy" Jeanrenaud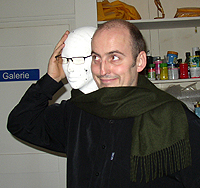 Dave Clarke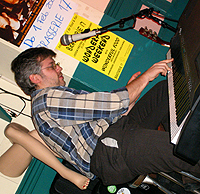 Markus Baumer
Gigs:
Rolls Royce Bar, Bern
Key North, Schlieren
Hotel Belle Epoque, Bern
Bierhaus, Sempach
Bar de la Ferme, Nyon
Hotel Richemont,
Chateau d'Oex
Brasserie 17, Interlaken
Alte Post, Wangen
Maison Pierre, Burgdorf
Alte Muehle, Langenthal
Blues Brunch, Baden
Harry's New York Bar, Montreux
Funnest Gigs:
Bierhaus, Brasserie 17, Alte Post
Best Hotel:
Belle Epoque, Bern

The Sempacherhof in Sempach was damn nice, too.
Memorable Meals:
Too many to list - Bern, Sempach, Wangen were all great. The ribs at the Brasserie 17 are always a big hit!
Best Laugh:
Speedy's very slightly kinky preference for sex in the stables, which furnished us with hours of innocent amusement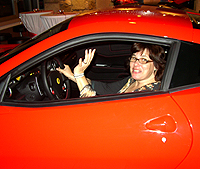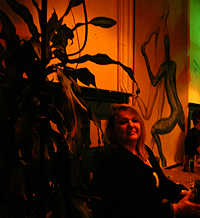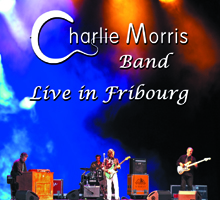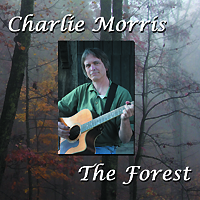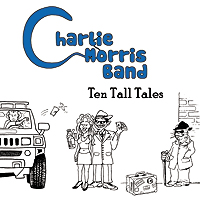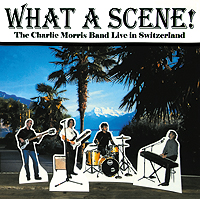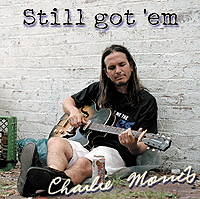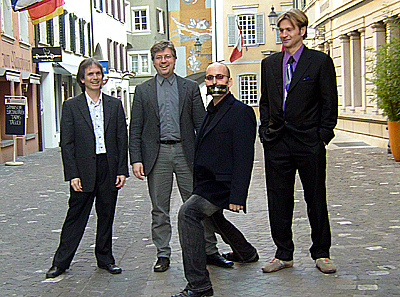 Once again, the Florida Taters are loose on the streets of Europe! Lock up your daughters and your cows!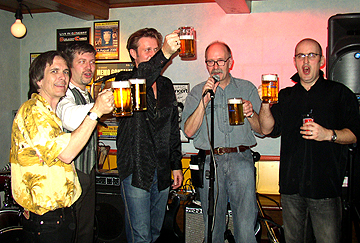 We played a splendid new venue called the Bierhaus in Sempach, and had a great time with Orest and the boys!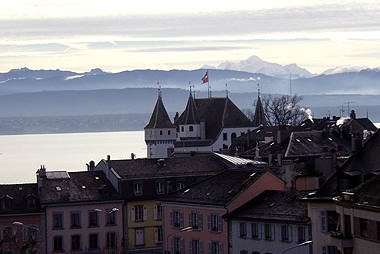 Here's the view from our hotel window in Nyon - a little more glamorous than the old Waffle House!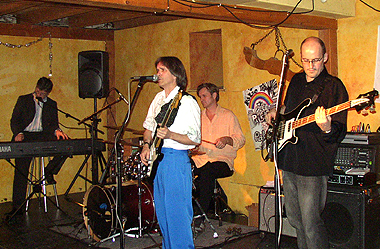 On stage in Nyon. One of our favorite gigs!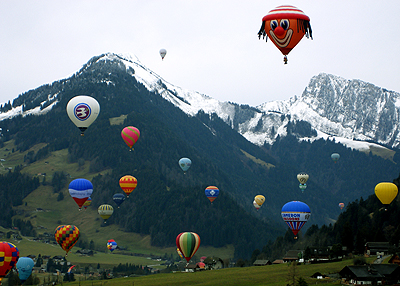 We played at the Hotel Richemont in Chateau d'Oex for the yearly Balloon Week.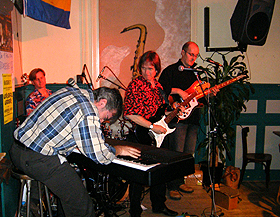 Next stop was Interlaken, where we always have a great time at the Brasserie 17.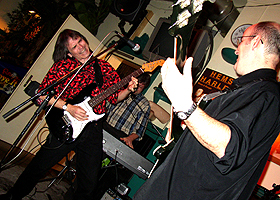 Here's a special treat for you music media types - Chuck making a stupid guitar hero face on stage. Very rare!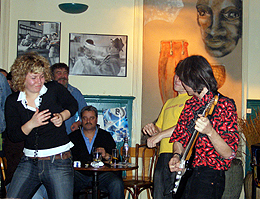 Chuck dances with the audience. Also a very rare occurence! Was it the ribs?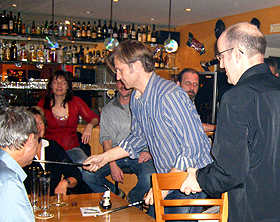 Speedy wows the crowd in Wangen bei Olten with his patented glass-breaking drum solo.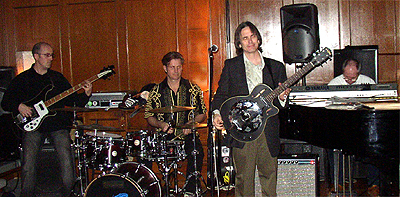 The last gig of the tour was the famous Harry's New York Bar in Montreux. Special thanks to Gary Coleman and Dom Torsche for filling in. We'll be back here in July for the Montreux Jazz Festival!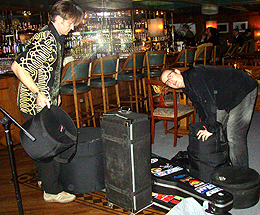 A little packin and bitchin...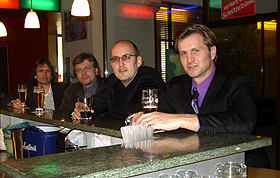 ...and the reward. See you in July!
---