Crescent City Crawl
Dates:
1998, 2002, 2003, 2004
Gigs:
Kerry Irish Pub, New Orleans
Spotted Cat, New Orleans
Vic's Kangaroo, New Orleans
Birdy's Roadhouse, Angie LA
Swamp Club, Baton Rouge (Bah!)
Traders, Mobile AL
Charlie B's, Albany GA
Bradfordville Blues Club, Tallahassee
Wicked Willie's, Carabelle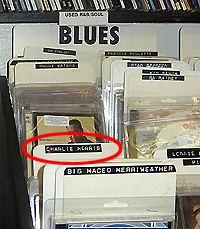 A milestone: my name in Dymo tape.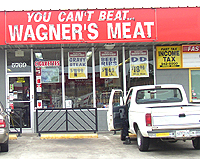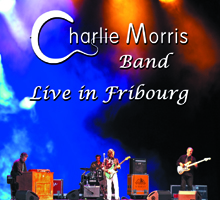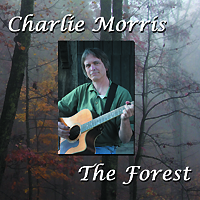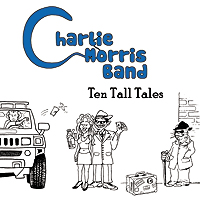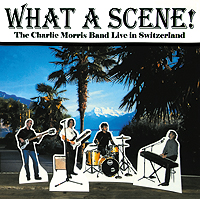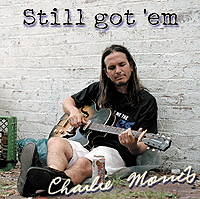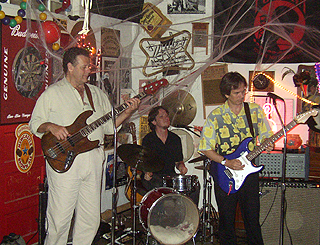 Playing at that simmering saucepan of sin...Birdy's Roadhouse! (2004)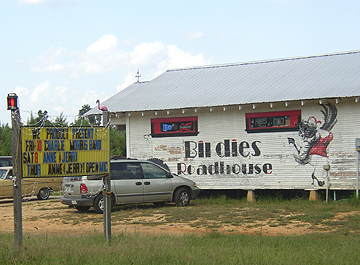 Was that your car I saw in the parking lot at Birdy's last Sunday?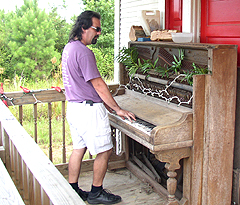 Well, they said they had a house piano...(2003)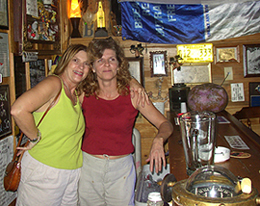 Sam 'n' Sandy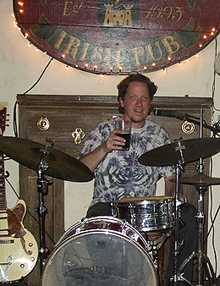 Aye and begorrah, Tommy! Top o' the marnin' to ye! (2004)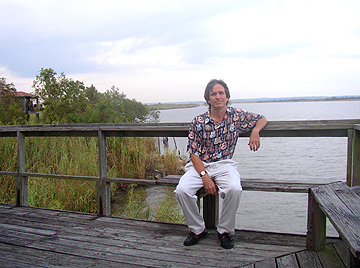 At Traders in Mobile, they have a real live gator right out back!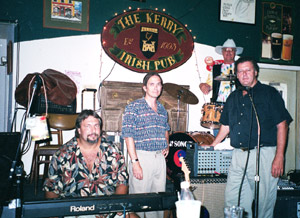 At the Kerry Irish Pub in the French Quarter (2002)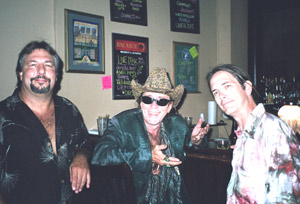 Coco Robicheaux stopped by and jammed with us
at the Spotted Cat in N'awlins. (2002)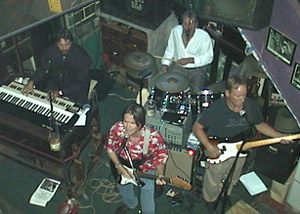 At the old Vic's Kangaroo in New Orleans (1998)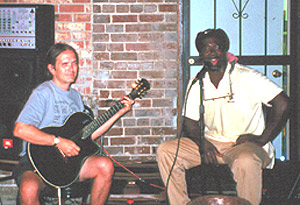 Chuck with Terry "Harmonica" Bean in Clarksdale MS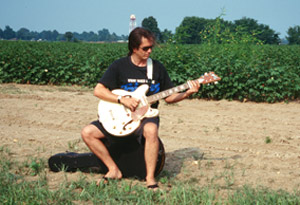 Soaking up the vibes in the Mississippi Delta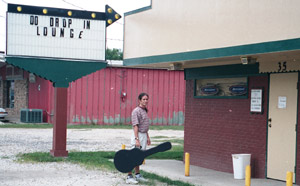 Here we are, guys! This is the gig!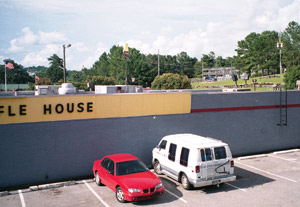 Oh, the glamor of the road!
A typical view from our hotel window.
---