Some call it Paradise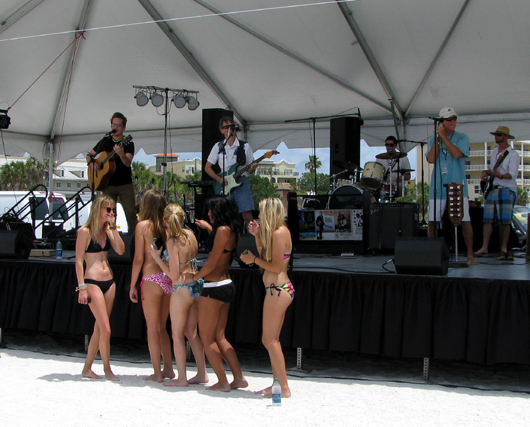 We love our jobs! The Bikini Blues Bash, Treasure Island, 2013. Photo by Bob Levai.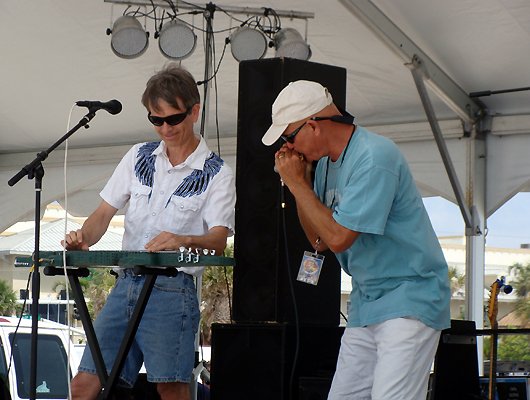 Gator and harp shootout with TC Carr at the Bikini Blues Bash, Treasure Island, 2013. Photo by Kyler Ragsdale.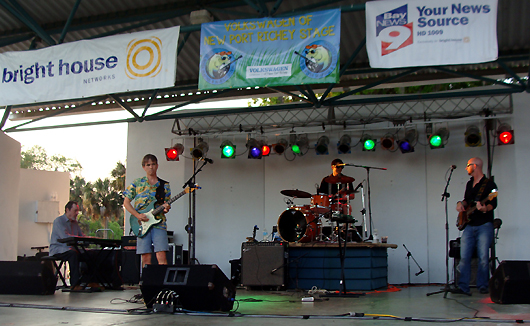 At the Cotee River Seafood & Blues Fest, 2013. Photo by Kyler Ragsdale.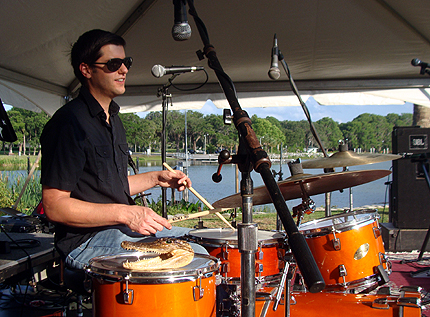 Eric and Bobby at the Mt Dora Blues & Wine Fest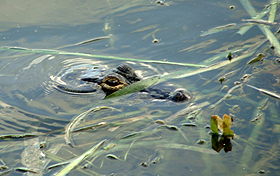 And here's one of Bobby's old pals, enjoying the show from the lake. It's not the first time we've had a live gator hanging out in the dressing room.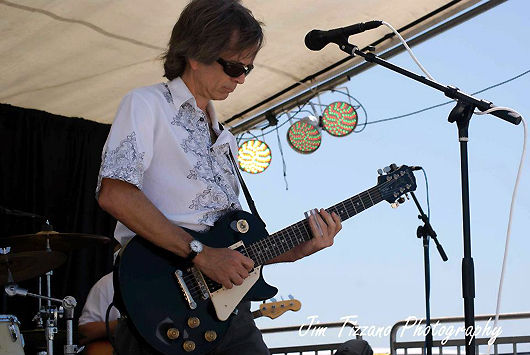 At the Bikini Blues Bash in Treasure Island, 2012. Photo by Jim Tizzano.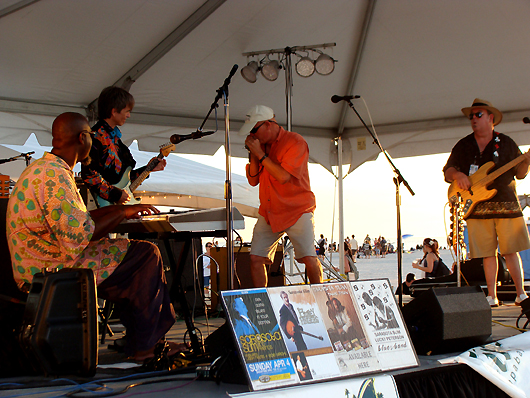 At the Treasure Island Sanding Ovations festival, 2011, with TC Carr, Kevin Wilder, Jeff Avrin.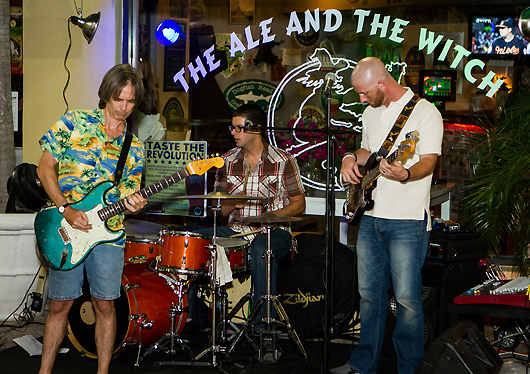 In the courtyard, downtown St Pete, with Eric Elsner and Ryan Lack. Photo by Eugene Olsen.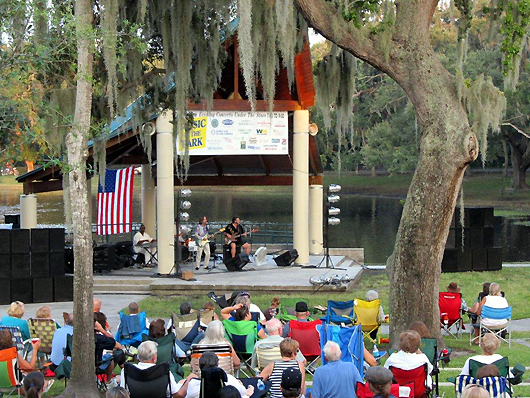 Music in the Park, Seminole, 2011. Photo by Kathy Nalls.
The Show Must Go On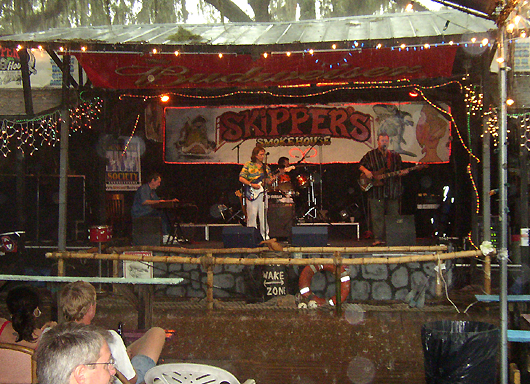 Now that's the real Florida! A rainy day at Skipper's Smokehouse in Tampa.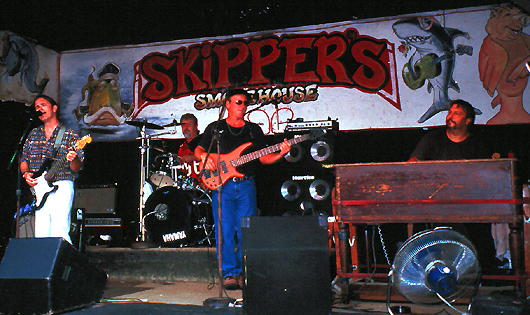 On stage at the Skipperdome, circa 2002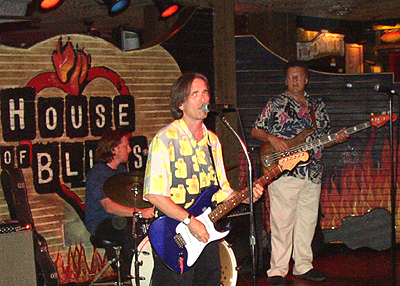 At the International House of Blues (IHOB) in Orlando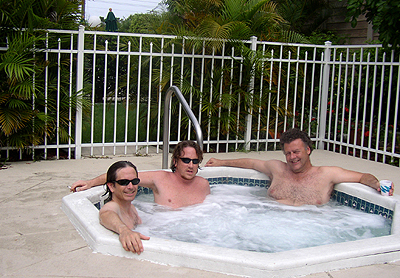 Three Wild and Crazy Guys! With Tom Bell and Mike Chavers, lounging around in Ft Myers.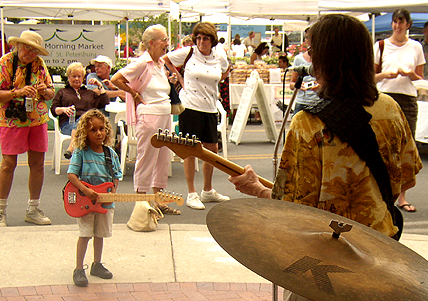 With young fan at St Pete's Saturday Morning Market
Jammin with some Pals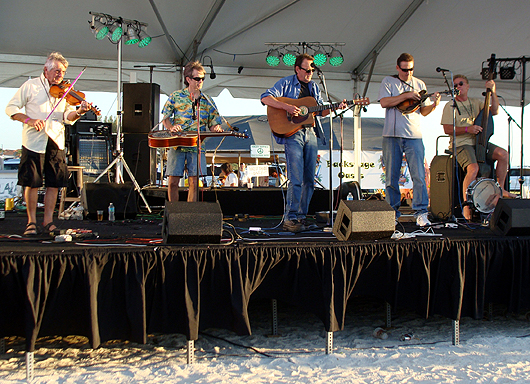 Charlie with Cornfused at Sanding Ovations, 2013. Photo by Kyler Ragsdale.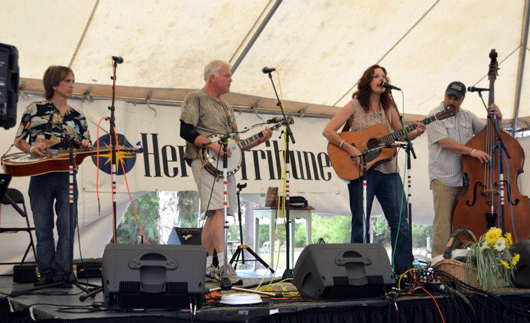 Charlie with Gypsy Wind at the Sarasota Folk Festival, 2013. Photo by Gail Carson.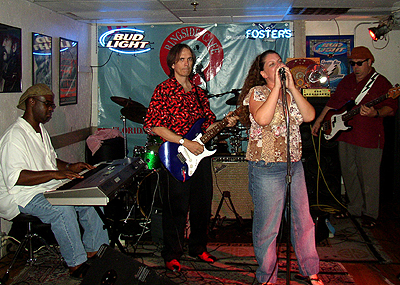 With Lori Cherry at the Ringside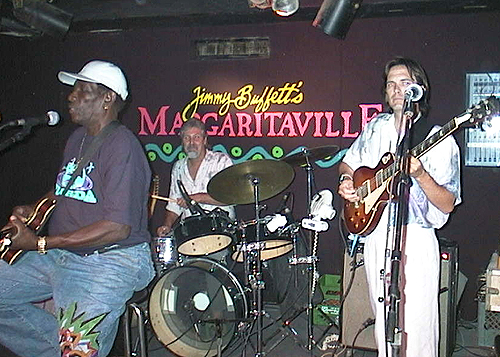 With James Peterson in Key West
The St Pete Mountain Boys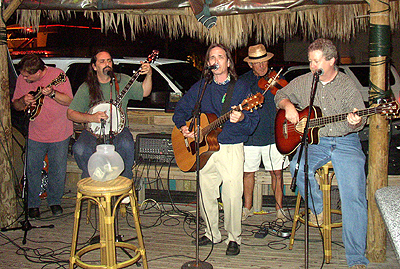 The St Pete Mountain Boys at the Ka-Tiki, 2007
Power to the People!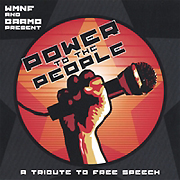 BAAMO and WMNF have released a new CD, Power to the People, with 15 songs of protest and political punditry by various artists. One of Charlie's new songs, I Don't Know My Neighbors Anymore, was selected for the disc. It's an acoustic version, recorded during Charlie's appearance on WMNF's Live Music Showcase. Charlie and band also played at the Power to the People concert at Skipper's.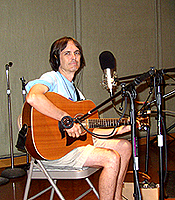 Charlie's been a big fan and supporter of WMNF for many years, and has appeared live on several different shows, including the Florida Folk Show and the Afternoon Blues Show. It was an honor to be a part of the Power to the People CD and concert!
Clownin at Panda Studio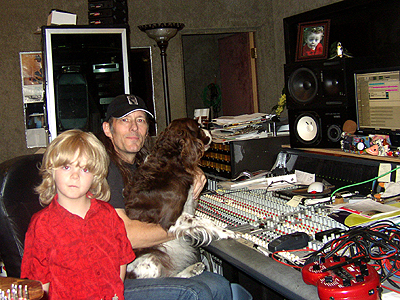 George and the Crew at Panda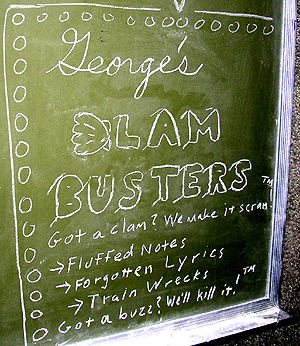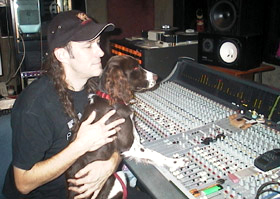 George Harris and assistant Sage, 2001
Hangin on the Beach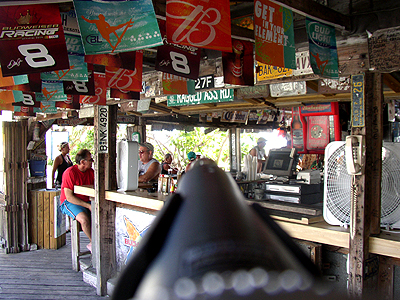 A mike's-eye view of the Swigwam, one of the last of the classic Florida beach bars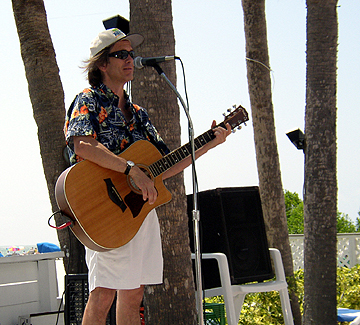 Just call me Island Chuck.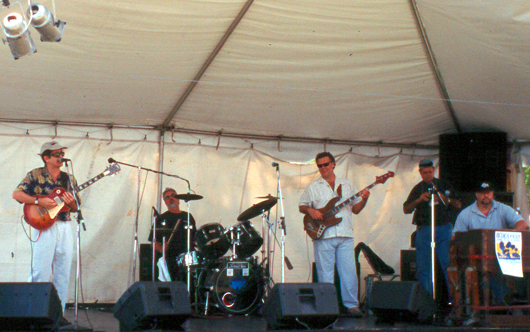 At the Oldsmar Days Festival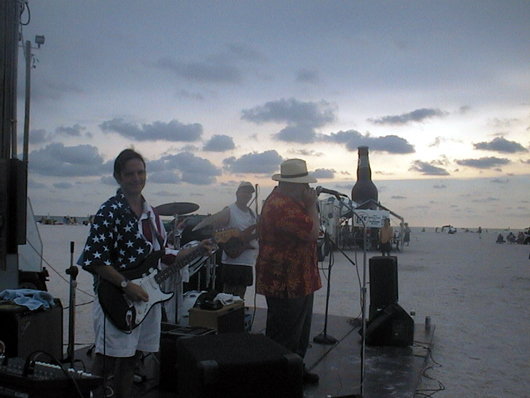 With Rock Bottom, July 4, 2001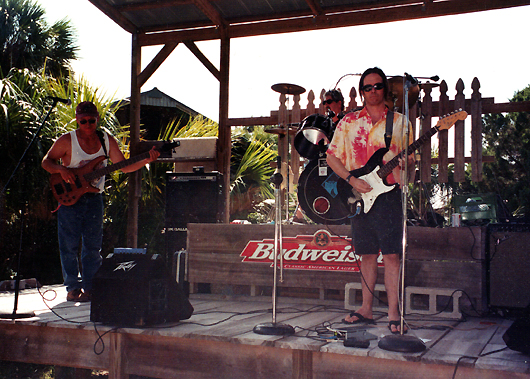 On stage at the L&M in Cedar Key, 2002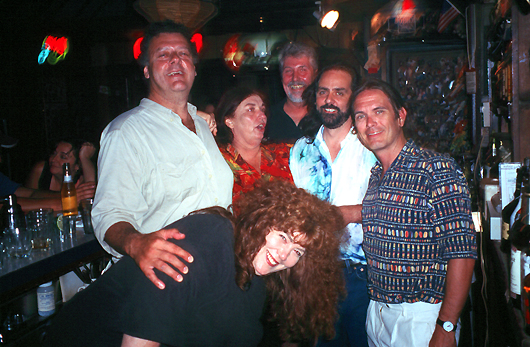 The L&M Posse: Mike Chavers, Linda, Tom Telschow, Devin Rice, Charlie, bartender